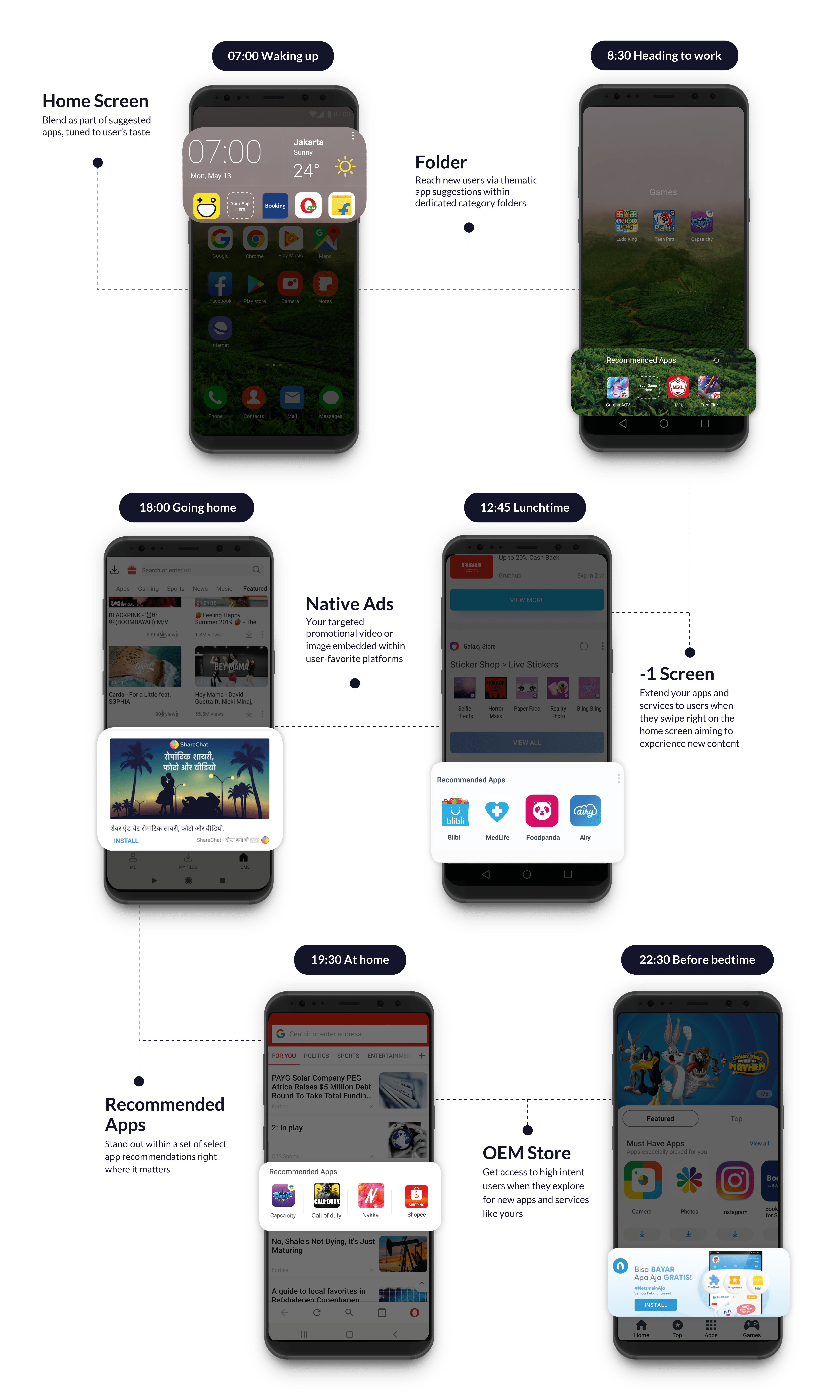 Trusted by Top Advertisers
Re-engage & Acquire New Users
Appnext continuously engages and re-engages users. Over 750 Million customers interact with Appnext powered app recommendations on average 20 times every single day along their mobile journey.
Increase Mobile Transactions
Interact with new, high-intent users in a personalized and engaging manner while maximizing mobile revenue streams resulting from more accurate, customized app recommendations.
Full Transparency and Control
Appnext's unparalleled self-serve platform provides unique access and a 360° view over the campaign targeting, creatives, goals and performance, allowing full transparency and control of your activity with real-time insights into your KPIs.